Remembering Benazir Bhutto on what would have been her 66th birthday today. 
Benazir Bhutto was a politician who was the Prime Minister of Pakistan twice, from 1988 to 1990 and from 1993 to 1996. She was a member of the Pakistan Peoples Party (PPP), she chaired or co-chaired the party from the early 1980s until her unfortunate assassination in 2007, and she was also the first woman to head a democratic government in a Muslim majority nation.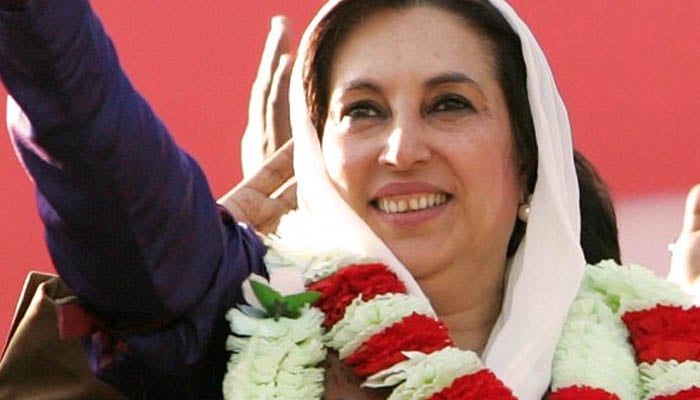 She came to be regarded as an icon for women's rights due to her political success in a male-dominated society. Benazir Bhutto was a founding member of the Council of Women World Leaders, a group established in 1996. She appointed women judges and a women's division in the government, headed by a senior female civil servant. She also oversaw the establishment of a women's bank and all-female police stations. The fundamentalist Islamic laws introduced to restrict women's rights under Zia nevertheless remained in place, and no new legislation was put in place to empower women.
#BenazirBhutto is currently trending on Twitter: